Since 2016, Amandine has given more than a hundred conferences, masterclasses or moderated and participated in panels on subjects as varied as cinema, reproductive justice, entrepreneurship or intersectionality, and this , in ten countries. Whether it's facilitating discussions and workshops around equity, diversity and inclusion, women's (and black women in particular) place in cultural industries or simply presenting her work to general audiences or students, Amandine happily sets out to meet all those who dream and work to bring about change and a brighter future. Amandine is available and fluent in French, English and Italian for your events.
ACADEMIA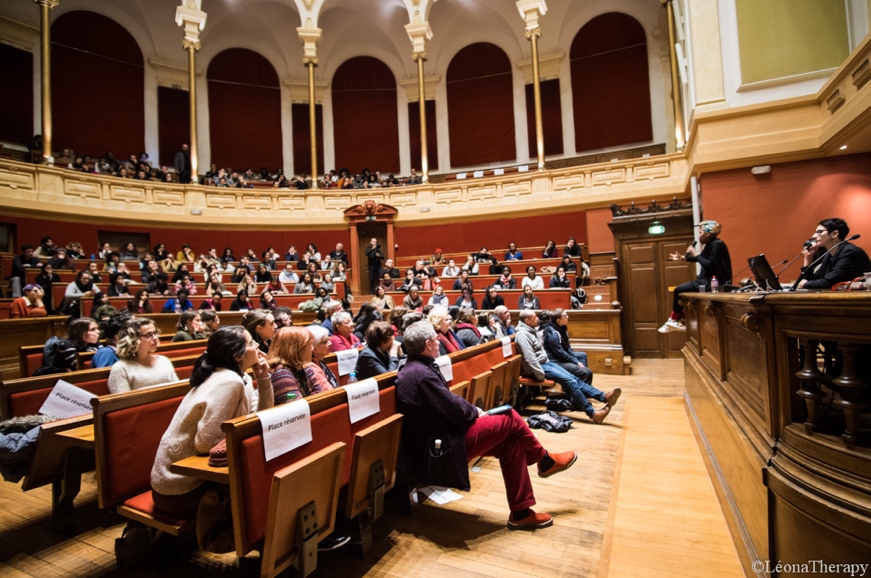 @LeonaTherapy/Université Lyon 2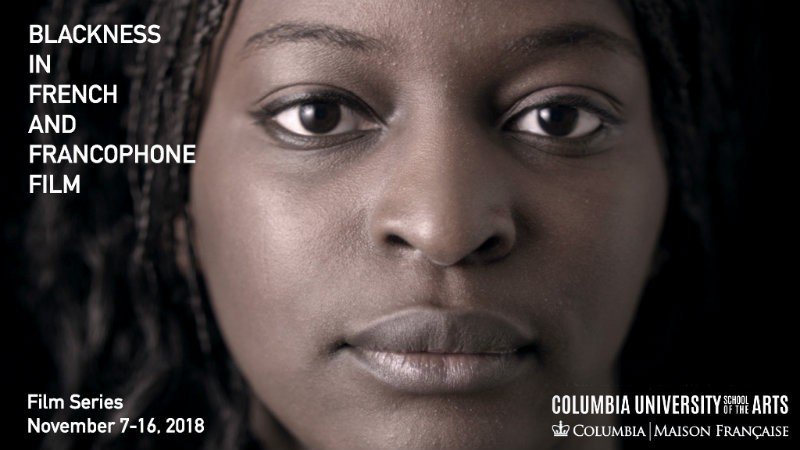 @ Maison Française/Columbia University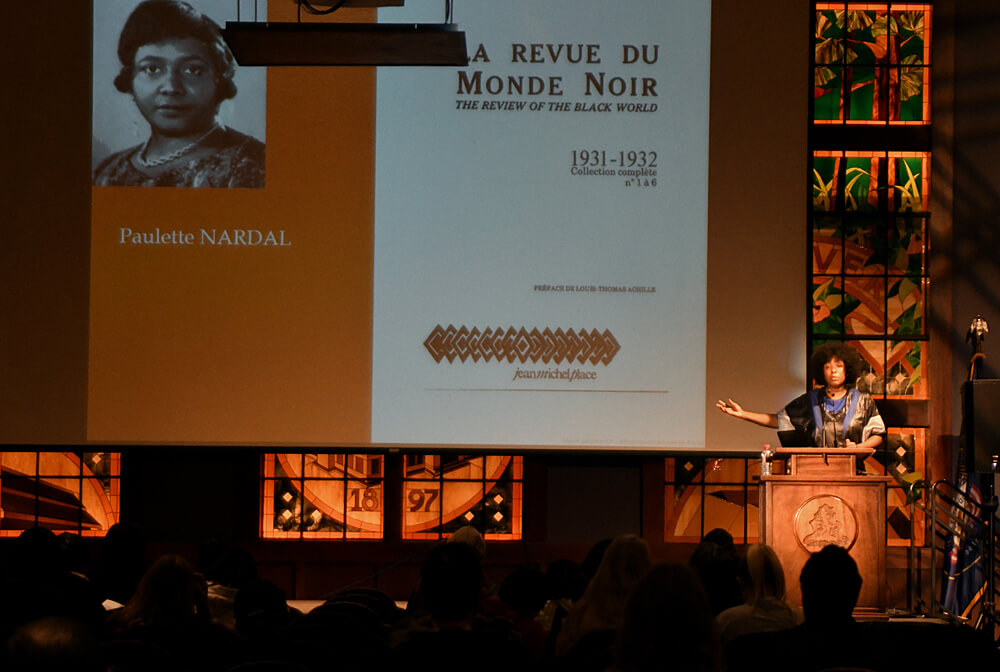 @Southern Utah University
Columbia University, University of Cambridge, Stanford University, NYU, ERG – École de Recherche Graphique- (Bruxelles), l'Université Libre de Bruxelles, HEAD (Haute Ecole d'Art et de Design -Genève), l'EHESS/MSH, l'École des Arts de la Sorbonne, École des Arts de Lausanne, Colby College, Davidson College, Indiana University, Santa Clara University, Williams College, Rice University, York University, Université d'Ottawa, University of Washington, The Pennsylvania State University, Southern Utah University, Maastricht University, Universita di Padova, University of Edinburgh, Université de Lausanne, Université de Montréal, Université du Québec à Montréal, Winnipeg University, Centre d'histoire orale et de récits numérisés, Université Concordia, etc.
INSTITUTIONS/FESTIVALS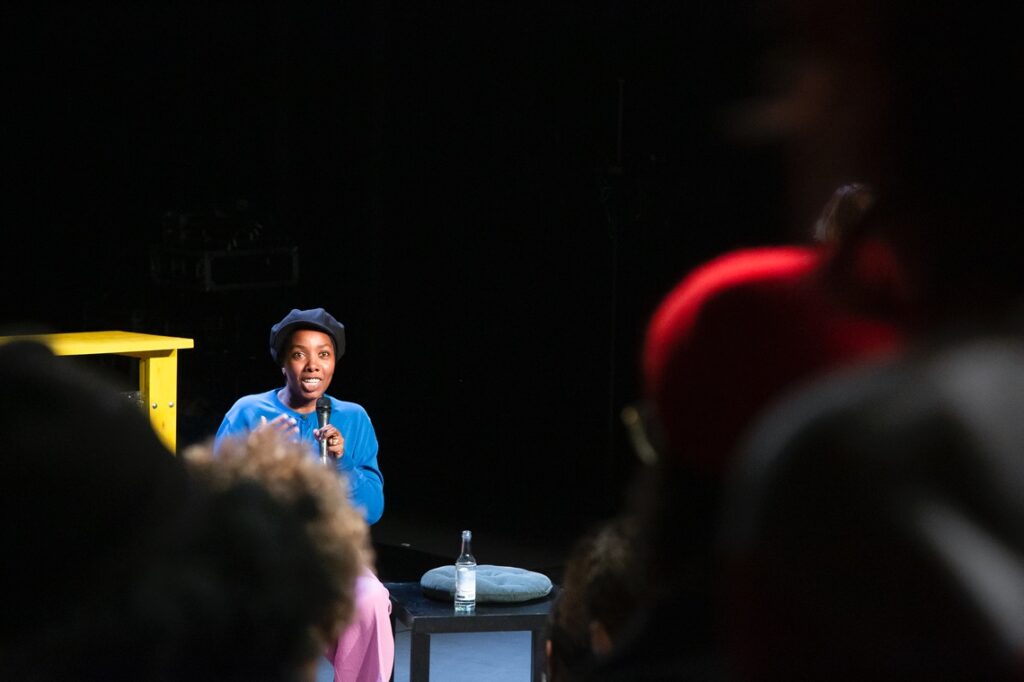 @Dorothée Thébert Filliger / Le Grütli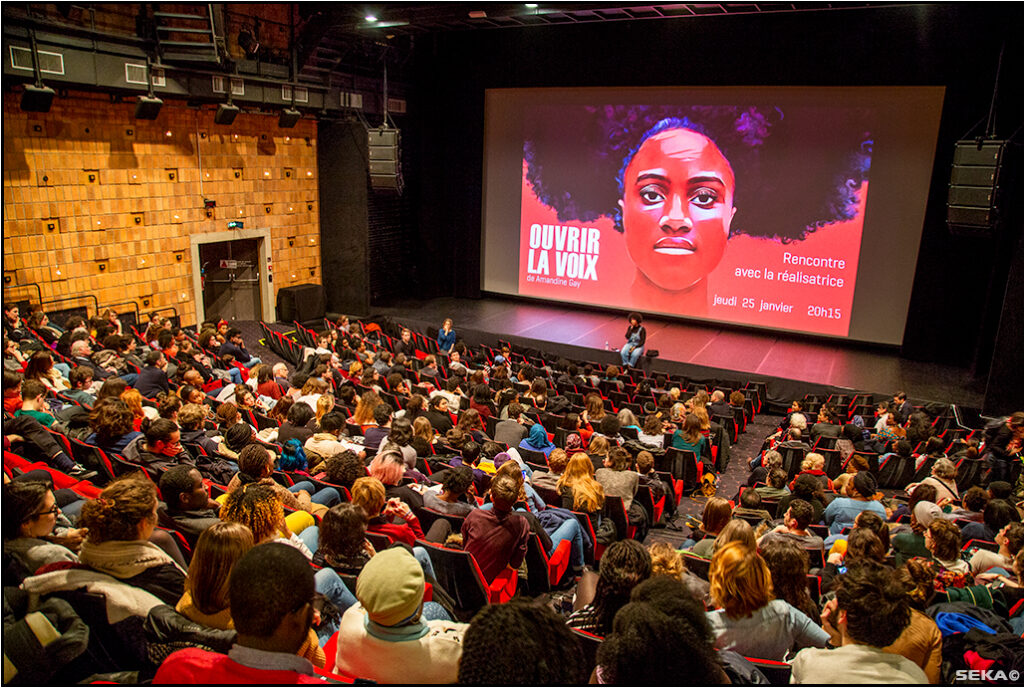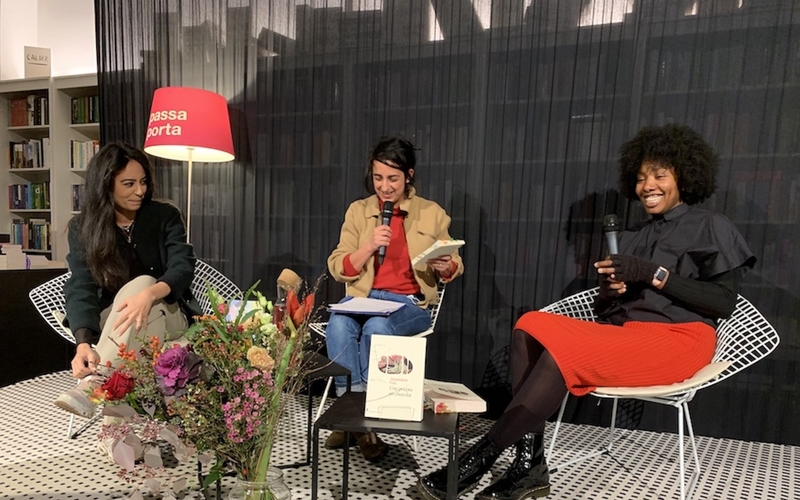 Indie Memphis Film Festival, les RIDM (Rencontres Internationales du Documentaire de Montréal), FIM (Festival Internacional de Mulheres), Tempo Documentary Film Festival, Festival International du Film sur l'ART, Festival Vo-Vf, le monde en livres, Passa Porta, Comédie du livre de Montpellier, Étonnant Voyageur, BOZAR Bruxelles, Magasins CNAC, Institut National de l'Audiovisuel/Bibliothèque François Mitterrand, Kiosk, La Terrasse. Espace d'art de Nanterre, Institute for Contemporary Arts, Synesthésie, Parlement Fédéral Belge, Parlement européen, Consulat général de France à Montréal, Consulat général de France à Rio de Janeiro, Agence Française de l'Adoption, Association Européenne de Psychopathologie de l'Enfant et de l'Adolescent (AEPEA), Festival Les Créatives, Club 44, Festival Les Filministes, etc.
CORPORATE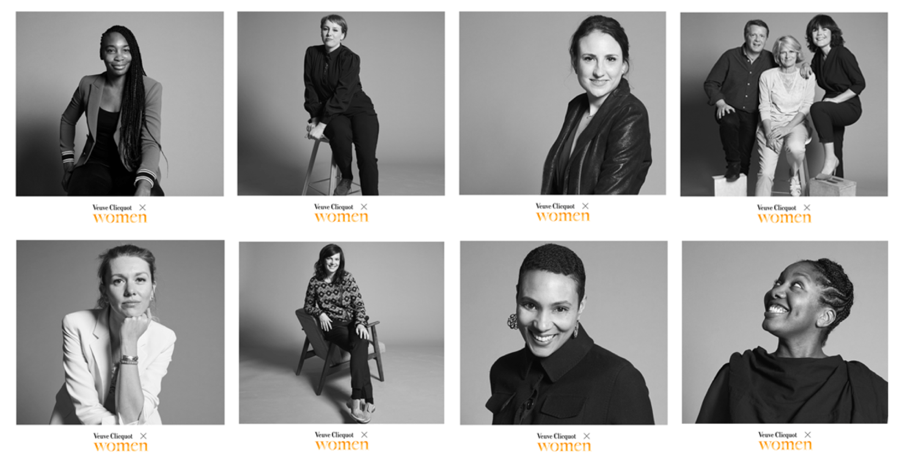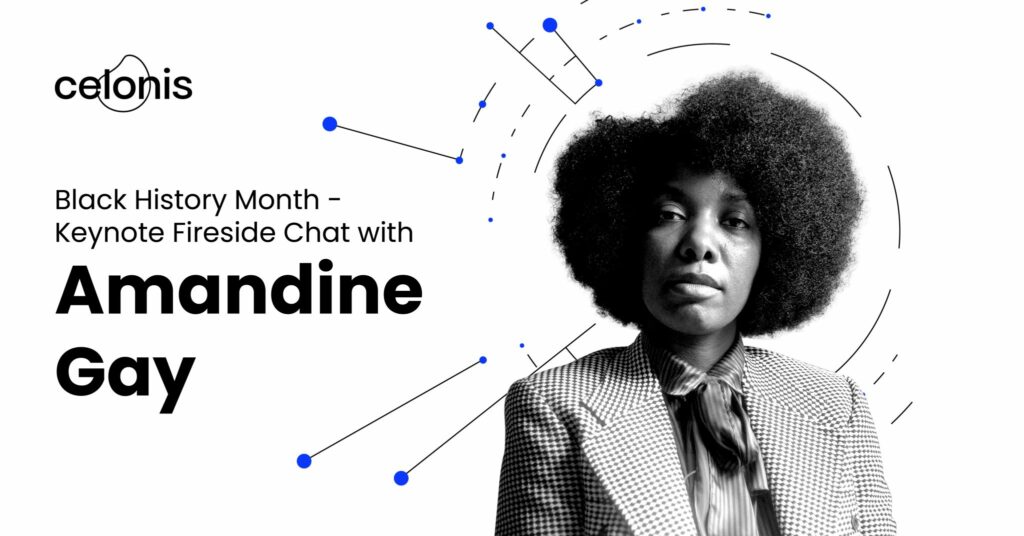 Veuve Cliquot x Women, Google, Cabinet Weil, Gotshal & Manges, Celonis, etc.